We Are Congregation Yeshua Ben David
The vision of congregation Yeshua Ben David is to develop a Yeshua centered community of Jewish and Gentile believers who are called to worship, education, and outreach, all within a Jewish expression.
The mission of congregation Yeshua Ben David is to reconcile people to faith and hope in God through Messiah Yeshua by:
Encouraging spiritual growth
Serving one another and reaching out to the needy
Interceding for Israel, the local Jewish community and the people of Pittsburgh.
---
About Pastor Jeff and Kathy Kipp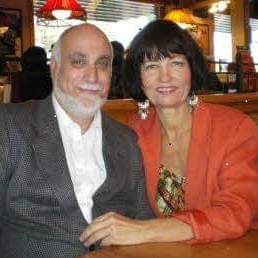 Jeff was born in Brooklyn, NY. As a long-haired Jewish hippy searching for answers during the turbulent times of the 60's and early 70's he was introduced to Dr. Michael Silverburg, a fellow Jew who eventually led him to receive Jesus (Yeshua) as his Messiah. Nine months later he ended up at a place called Lighthouse Ranch in Northern California, a Christian Community called Gospel Outreach. It was there that God revealed his plans and purpose's for his life.
In the winter of 1979, Jeff met his wife Kathy in Santa Cruz, CA. The Lord directed them to her hometown of Minneapolis, Minnesota. In April of 1981 they became involved in outreach to the Jewish People. Jeff was asked to become the Staff Evangelist for Good News for Israel, a Mid-West evangelistic ministry to the Jewish people.
In 1993 they were called to move to Pittsburgh, PA where they have had a fruitful ministry leading many Jewish people to faith in Yeshua by God's grace and anointing. In time, the Lord miraculously opened the door for them to meet in Squirrel Hill, the heart of Pittsburgh's Jewish community. Pastor Jeff is the local representative for Chosen People Ministries – the oldest Messianic Jewish ministry around. Jeff and Kathy have been married 35 years and have two children, Rachel and Joshua.